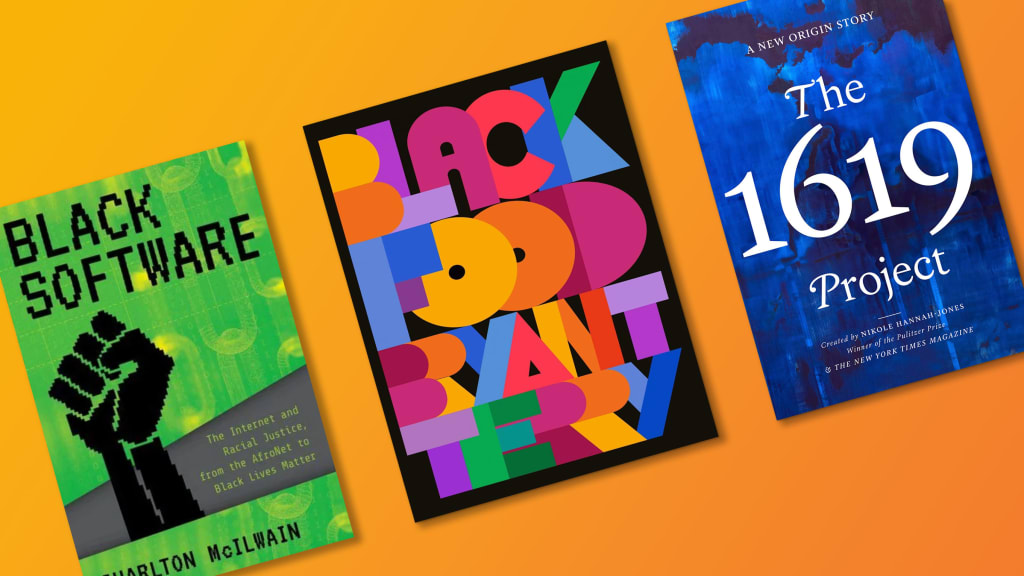 As an African-American and as an entrepreneur coach, I often get asked how one can become more sensitive, thoughtful, and cooperative with the Black experience. It is a learning curve: Many people haven't been aware of diversity, equity, and inclusion and, just as suddenly, are expected to actively be an ally, if not an activist. I've been a lifelong supporter of both feminism and the LGBTQ community, so I can relate–you can be ignorant to the privilege handed to you. It is invisible.
The best way to support is to share your privilege–access to networks, wage-gap differences, bigger platforms–with others. The second best way is to better understand their journey. And the easiest way to do that is to read.
These three books are a great place to start.
Black Software: The Internet & Racial Justice, from the AfroNet to Black Lives Matter
by Charlton D. McIlwain (Oxford University Press, 2021)
When I founded my first startup about a decade ago, I was surprised by how many other African-Americans had done the same. It wasn't that I was not looking. They just weren't talked about. Today's relatively rich tapestry of cover stories, venture-capital investing, and massive exits makes the successful Black entrepreneur seem new.
New York University Professor Charlton D. McIlwain's new book, Black Software, covers the history of modern Black startup leadership, which is helpful to those truly interested in this topic. The real gem here, though, is the cultural context around how startup data, access, and power have been used and, often, abused against communities of color. It is a fascinating view on how startup leadership can actually create community empowerment. 
The 1619 Project: A New Origin Story
by Nikole Hannah-Jones and The New York Times Magazine (One World, 2021)
I think the most confusing part about the DEI conversation is the unequal awareness of cultural history. Journalist Nikole Hannah-Jones's best-seller focuses on Black history, and that, in turn, helps us understand American history. 
Black Food: Stories, Art, and Recipes from Across the African Diaspora [A Cookbook]
by Bryant Terry (4 Color Books, 2021)
I believe food is key to understanding culture. Chef Bryant Terry's coffee table book, Black Food, is a bit of a misnomer, as the blend of family recipes, personal essays, and astute observations use culinary discussion as an entryway into seeing diversity. 
The power here is the pure breadth of content: From the challenges of being an ambitious African-American and being a perceived threat to the complexities of Black expression–to how our points of view may be more scrutinized in and out of the workplace. (I also have a small essay in it about Black male vulnerability.) My favorite essay of the moment is from The Nap Ministry founder Tricia Hersey on how care and rest go hand-in-hand with workplace equality–a discussion we can use in our four-day workweek debates and vacation-deficient habits.